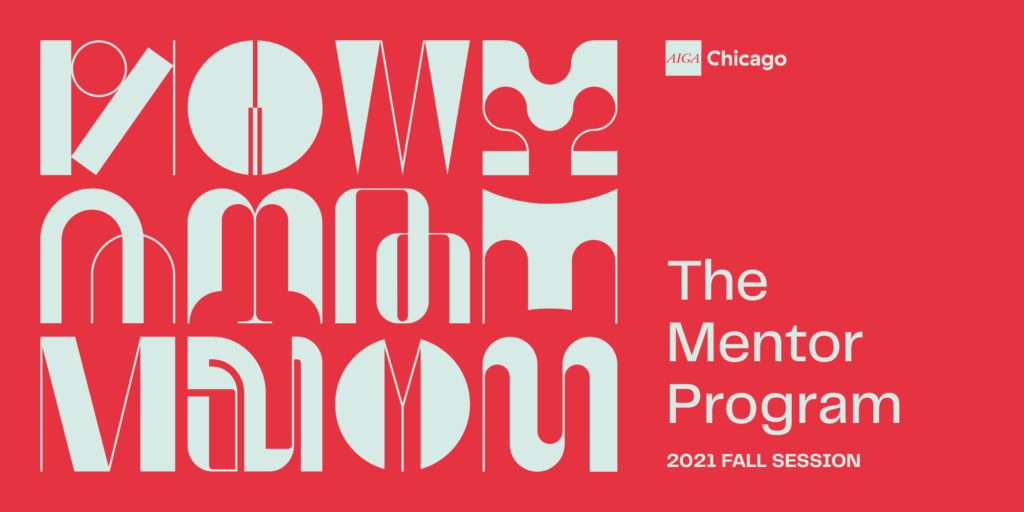 Fall 2021 ─ Scholarships
for The Fall 2021 Mentor Program
Deadline to Apply: September 27, 2021 (Closed)
The AIGA Chicago Mentor Program aims to unify and empower our community through affordable and accessible continuing education.
This Fall 2021 Session, we will be offering (12) full scholarships to select participants to increase our reach and reduce any potential barriers individuals may face when seeking to grow as a designer.
Program Overview:
The Mentor Program Scholarship is open to:
Individuals serious about joining The Fall 2021 Mentor Program Session
Individuals who are experiencing ongoing or recent financial hardships and seeking financial assistance for a variety of reasons, including but not limited to: low personal or family income, COVID-19, recent changes in employment, etc.
Membership to AIGA Chicago is not required to apply or participate in The Mentorship Program or receive a scholarship.
Scholarship Amount:
Notification of Scholarship:
Applicants will be notified by email October 1, 2021
Scholarship Terms & Conditions
Recipients of the Fall 2021 Mentor Program Scholarships must be present and active in mentor group/cohort sessions to the best of their abilities. Failure to attend sessions without reasonable cause may risk eligibility for future scholarships through The AIGA Chicago Mentor Program.