2021 Fall Mentor

Christopher Smith (he/him)
Founder / Product Designer & Developer at Adjust Creative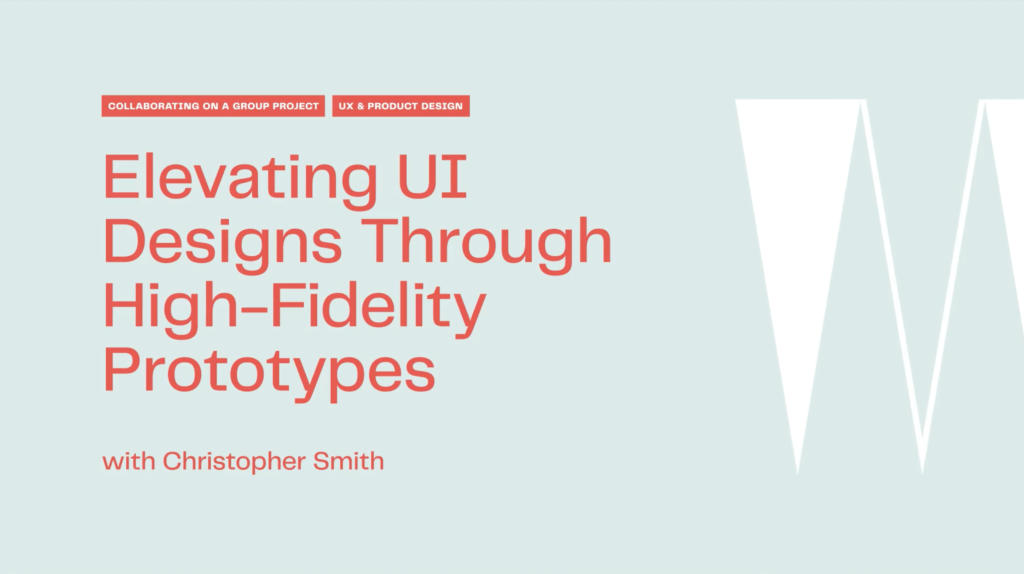 Collaborating on a Group Project ― UX & Product Design
Elevating UI Designs Through High-Fidelity Prototypes
As visual designers, it can sometimes be challenging to show why our design concepts are viable solutions to our design challenges. This is especially true in the UX field, as flat designs and complex user flows are hard to follow. However, through rapid prototyping techniques, we can bring our UI designs to life.
Creating high-fidelity prototypes is one of the best ways to validate or improve our design theories. These prototypes allow us to get them into the eyes, ears, and hands of other people who can offer great feedback while we are designing. So, while getting feedback may seem like one of the most intimidating parts of the design process, it is also one of the most potent ways to build robust product solutions.
Join, Founder & Product Designer, Christopher Smith, as you elevate your UI designs through high-fidelity prototypes. Together, you will use design thinking methodologies to rapidly prototype design ideas. You will then break out individually to create a fully designed app prototype—similar to what you would present within a larger design team or a client. Imagine bringing life to your designs, so you can help your client and team imagine business opportunities and potential.
Remote Sessions:
Intermediate/Advance Levels:
For Graphic Designers & Visual / UI Designers looking to get better at high quality prototyping
Knowledge with digital prototyping tools e.g (Figma, Sketch or XD)
Should have a solid grasp on visual design fundamentals
Potential Mentor Topics:
Outlining users goals and needs
Collaborating on Decision Making
How to define and design an "App's Voice"
UI Design & Prototype User Flows
Storytelling and how to present concepts
Potential Takeaways:
Communicate your ideas clearly and with less abstract explanations to team members
Identify parts of the application that might be difficult for programmers to execute and how to work around that
Learning how to expand or pivot off of feedback
A case study piece to showcase in your portfolio covering Agile Development practices, Product Design, Interaction Design (IxD ), and User Interface Design (UI)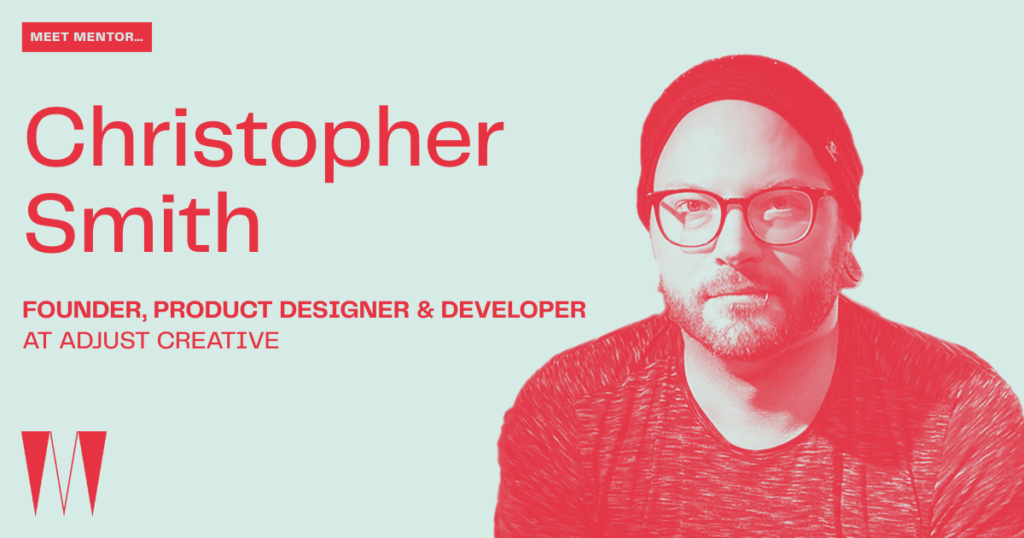 Christopher has 17+ years of experience producing award winning and innovative work with design, programming and music. He specializes in User Experience design and has worked with brands like Disney, Activision, Porsche, USAA, Best Buy, Facebook, and many more. Christopher enjoys learning new things, playing with his daughter and creating music.
Website:
http://christophersmith.io
Talk to Christopher about:
Cooking, music production, illustration, and parenting