2020 Mentor

Jon Hensley & Stephen Riley
Experience Design Lead at Arity &
Product Design Lead at Outcome Health
Design Thinking:
Learn How to Solve Complex Problems with Human-Centered Design Methods
Design is much more than a beautiful user interface, an efficient information architecture, or even an innovative interaction design. It helps solve larger human issues when it is oriented around a human-centered design framework, making the experience of design much more valuable to any organization. Join Jon & Stephen as they help you step into your greater design potential through a set of methods that can transform the way you solve problems.
Beginner Level:
Their framework and methods are meant to be accessible by anyone
Only requirement is the willingness to take on big problems and innovate
Session Topics:
Gain empathy by observing human behavior through ethnographic research and participatory design methods
Frame real human problems for analyzing and understanding patterns through problem framing and prioritization methods
Envision possibilities that solve human problems through concept ideation and prototyping methods
Takeaways:
A strong understanding of how to bring innovative solutions to your teams through human-centered design
Hands-on experience with a range of accessible methods that will empower you to be more than a designer and a key partner within your teams
A framework to help your teams collaborate better, to learn from and test with your audience, to ideate divergently and to prioritize your most impactful ideas.
An opportunity to showcase your new skills with a real set of problems you and your team will tackle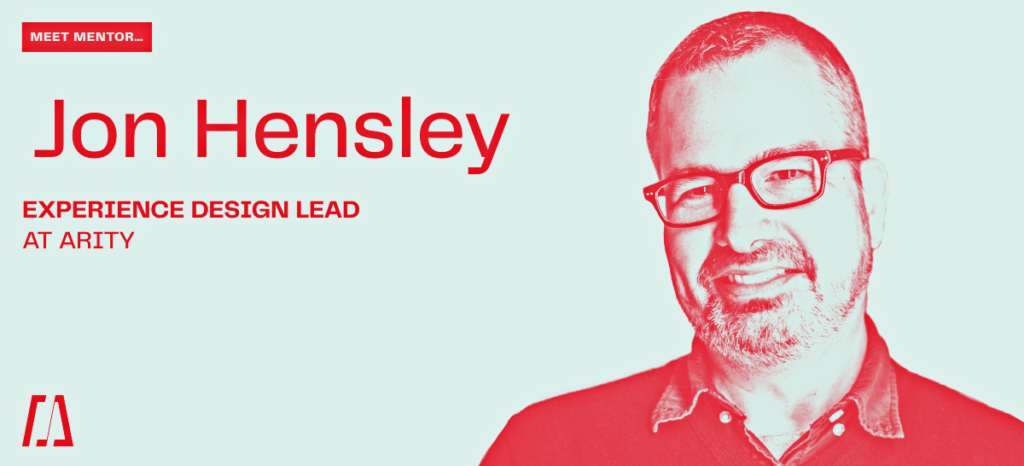 Jon Hensley is an Experience Design Lead & Manager at Arity and a certified instructor of human-centered design methodologies. He's been designing experiences for people for a couple of decades now. When he first learned and used a human-focused design methodologies to solve problems, it blew his mind. He knew that he had to share that power! Jon became an instructor of HCD because he believes that it can transform the world. Through a human-focused, design thinking approach, any problem, big or small – whether government, business, social, or personal – can be broken down and solved. The more people who understand and wield this power, the better the world will be!
Linkedin:
Jon Hensley
Talk to Jon about:
Music (Dreampop, Chillwavw, Psychedelic, Lofi) and/or Outer Space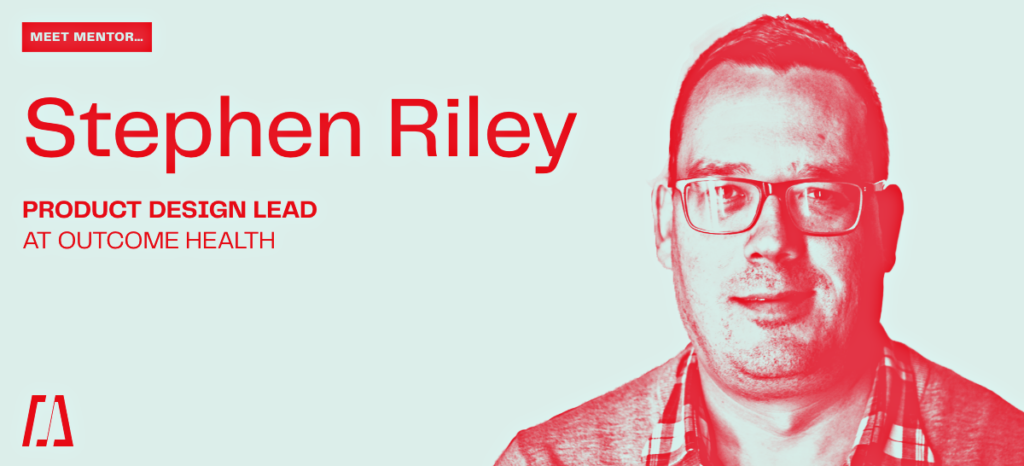 Stephen is a Senior UX Practitioner, leader and human-centered design instructor obsessed with helping organizations drive business performance by transforming their focus to the needs of their users. He has worked with companies large and small, like Allstate helping drive customer-centric transformations, and start-ups to help differentiate their experiences. He lives in the wilds of Lincolnshire with his wife Marcy, daughter Emily and son Evan, and you can often find him searching for jazz and bossa nova on vinyl, attempting to brew beer, and growing veggies in his garden. He's excited to help designers learn to expand their impact and value to their teams.
Linkedin:
Stephen Riley
Talk to Stephen about:
Beer Making, Film, Psychology, and/or Fake UX