2020 Spring Mentor

Alyson Kayne
Graphic Designer at Creative Werks
Professional Development:
Participate in Outside of Office Critiques & Learn Techniques
Have you ever left a work critique feeling frustrated or wanting more? Whatever happened to that project that didn't live up to its full potential? Now's the time to put your projects in front of fellow designers' eyes (in a confidential space) to improve your work without workplace challenges. You will practice giving feedback and learning how to ask for the right kind of feedback.
Beginner Level:
Should have a basic understanding of design fundamentals
Session Topics:
Opportunity to improve your work
Safe space to discuss specific projects or workplace challenges
Practice presenting work
Practicing giving feedback
Practicing receiving feedback
Forum for discussion with peers in design
Takeaways:
Critique confidence
Tips for giving/receiving feedback
Workplace advice from peers/mentor
Improvements on their work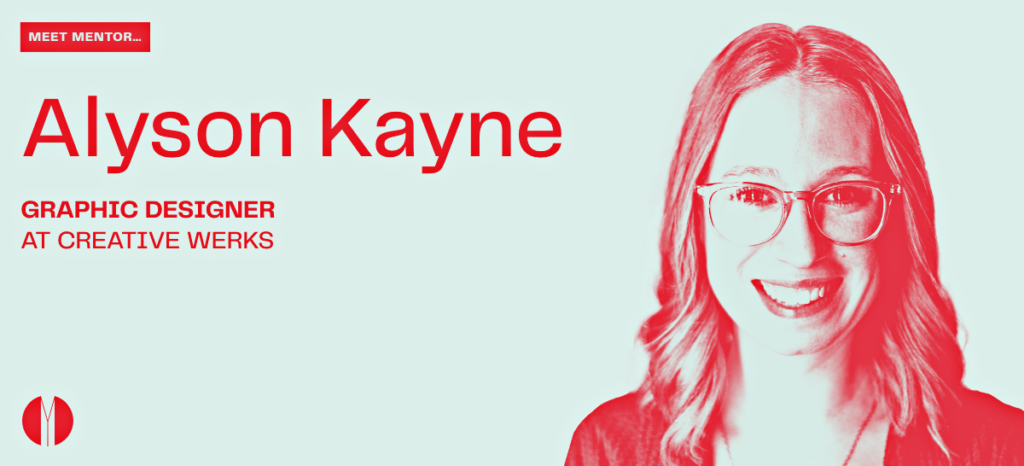 Alyson is a Graphic Designer at Creative Werks where she designs innovative packaging for her clients in the candy and snacking industry. She's done work for top brands like Disney, Hersey, Kellogg's, Mondelez, BlueCross BlueShield, and more. Her experience ranges in marketing, entertainment, consumables, toys, and digital promotions. Alyson is excited to be a mentor this spring. She wants to connect with fellow peers who love to design and looks to help empower and improve their craft together. Fun Fact: She has an extensive loose leaf tea collection.
Talk to Alyson about:
Reality competition shows, dancing, and/or delicious recipes