2022 Spring Mentor

Ashley Enger (she/her)
Senior Designer, Ops at Wish
Kickstarting Your Career
Making The Move & Breaking Into Tech
Do you think about a career in tech as a designer? What does it mean to be a designer in tech? Is the right step for you?
As a designer in tech, you have the opportunity to work with innovative technologies and brilliant people who are creating incredible things every day, but how does that compare with working in traditional design settings?
Join Senior Designer Ashley Enger as she discusses what separates designers in the tech industry from ad agencies and in-house marketing firms. You'll examine the similarities and differences between the tech world and other industries to understand where you can take your career.
During her sessions, she will break down what you need to know to stand out, outline what the role of design can look like, introduce leveling structures, team structures, project frameworks, share her experiences as a designer within the tech industry; and more! Together you'll work towards breaking into the tech world as a designer with confidence.
Hybrid Sessions:
Virtual, Google Meets
In-Person, Gold Coast Chicago
All Levels:
Ideal for traditional designers at all levels with "ad agency" or "in-house marketing" backgrounds looking to transition into tech
Ideal for new grad to junior UX, Product HCI designers
Great for those interested in stepping into product from non-design backgrounds looking to get into design in tech
Great for those curious to see if stepping into design in tech is the right move for them.
Potential Mentor Topics:
What does it mean to be a designer in tech vs. a designer in traditional design settings?
Working and managing partnerships with cross-functional creatives
Intro to industry-standard software and programs (ie: Figma, Jira, Asana, Confluence, Miro, Tableau, Zeplin)
Deep Diving into Frameworks + Team & Project Structures
Gain an understanding on how to influence design decisions to product-driven teams
Learn what tech interviewers are looking for in design candidates (hint: it's not only how good your design looks)
Potential Takeaways:
Knowing what to expect when joining a tech company as a designer
Presenting and defending your designs to product owners and stakeholders
Insight into cross-functional collaboration with product, engineering, data scientists, and other roles that are critical to the foundation of the company
Understanding popular working frameworks, like agile scrum and waterfall, and how designers fit into them.
Understanding meeting structures, ceremonies, and collaborative activities (sprints, sprint planning, daily stand-ups, sprint reviews, retros/post-mortems, white-boarding, critiques, etc.)
Insight into industry-standard programs
Next steps to nailing your upcoming interview in tech.
Importance of Figma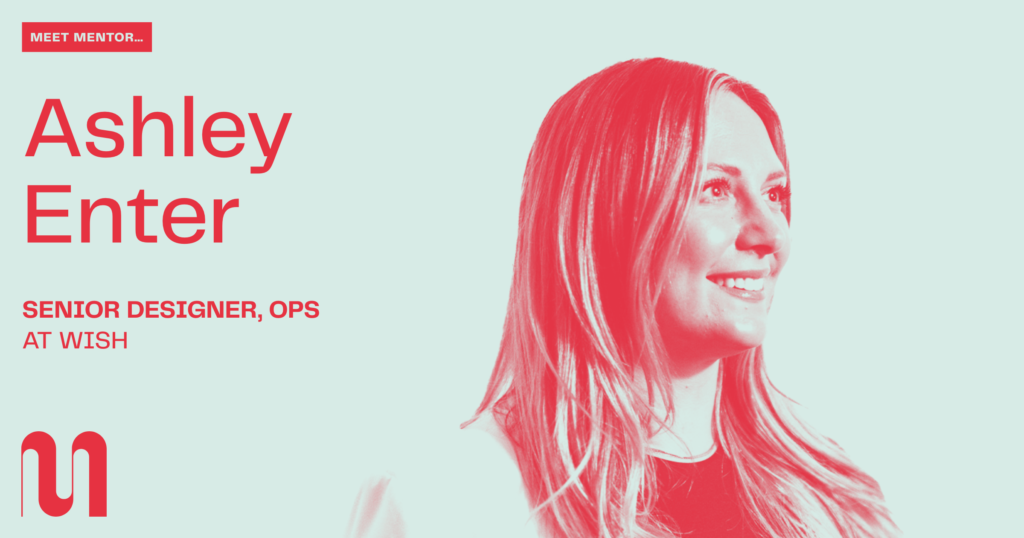 More about Ashley Enger
Ashley Enger is a Chicago-based Senior Designer, helping lead design initiatives in the tech industry. She helps align creative, data, and bottom-line business goals, through her cross-functional collaboration with product, development, marketing, and sales teams.
Out of the office, Ashley has a genuine interest in helping others navigate different career paths that are ever-changing in the world of design today. Her desire to give back stems from the lack of resources she had when starting off in her career and not knowing all the opportunities. Because of this, she wants to help those who are just starting off or transitioning into the design and tech fields.
Ashley's non-blue light glasses-requiring activities include shooting for brands and portraits as a freelance photographer, trying new restaurants, training for the Chicago Spring Half Marathon, hanging out with her fluffy cat, Annie, and binging on Bravo.
Find Ashley on:
Linkedin
|
Instagram
|
Website
Talk to Ashley about:
New restaurants, travels, or sharing some TikTok videos