2020 Mentor

Dana Chen
Senior Art Director at World Relief
Collaborating on a Group Project:
Make a Difference Through Design
Design is a powerful thing and when implemented right, it can be a huge impact on us and the world around us. You can be that designer. We'll spend our time learning and discussing how to make a creative impact while being inspired by various local non-profits.
Intermediate Level:
Should have an idea of the impact they'd like to make through design.
Should have a sense of what's missing in the work they do.
Session Topics:
Create a project that deals with social change (You'll vote in the first meeting).
Learn to present to non-profits and meet with organizations that create change in Chicago.
Meet with creatives that have worked with non-profits. Discuss their passions and how they combine their talents to promote a positive social impact.
Get inspiration to be a catalyst for change.
Takeaways:
Portfolio Piece
Connection with local nonprofits and fellow creatives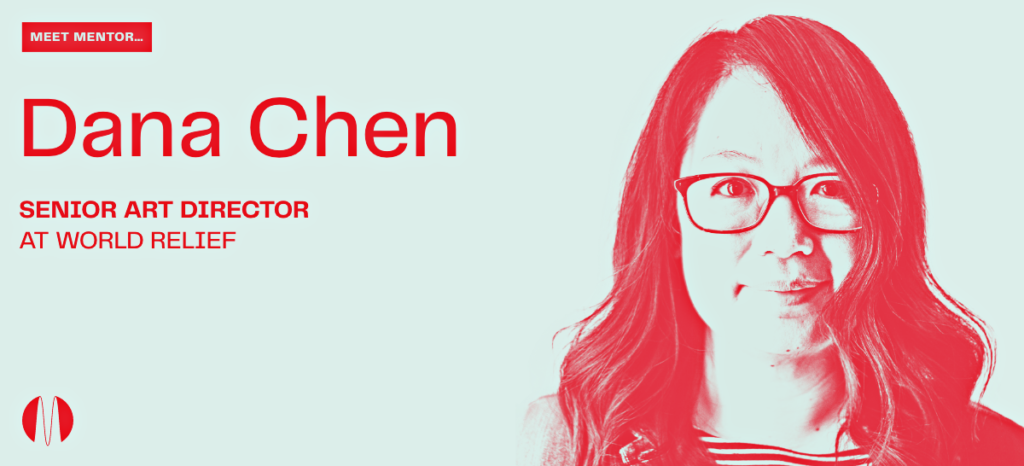 Dana Chen is a Senior Art Director at World Relief, a nonprofit that helps immigrants and refugees in the US and around the world combat extreme poverty, violence and oppression, displaced people and more. She often goes by her whole name because it's short and easy. She spent a good majority of her career in the nonprofit sector, most notably at the Museum of Science and Industry in Chicago. She loves connecting people and uncovering their passions so that they can express them through creative outlets. She hopes to make the same connection through mentoring. Fun Fact: She's a fact keeper and has been nicknamed the danabase!
Talk to Dana about:
Baking, random knowledge, and enneagrams.