Fall 2021 ─ Mentors
We are so lucky to have them share their passion and expertise.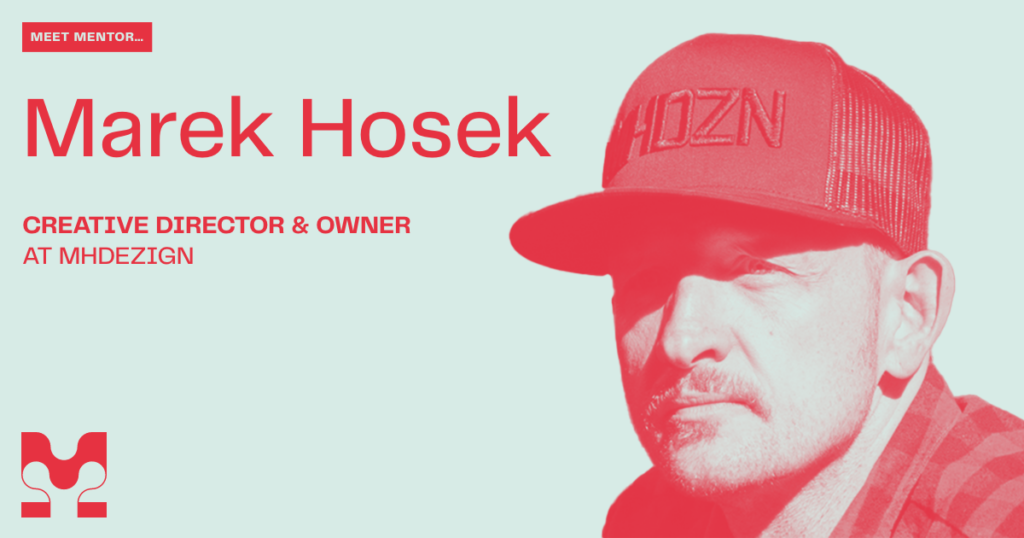 Freelance ― Entrepreneurship
Debunking Freelance & Following Your Passion
While the experience of being a freelancer is liberating, there is much more than meets the eye. As a freelancer, you must have vision, drive and hard work, and the passion to push forward to execute that vision. While oftentimes considered a social stigma where success is relative to …
🧠 Mentor: Marek Hosek, Creative Director & Owner at MHDEZIGN
📍 Location: Remote
⭐️ Experience: All Levels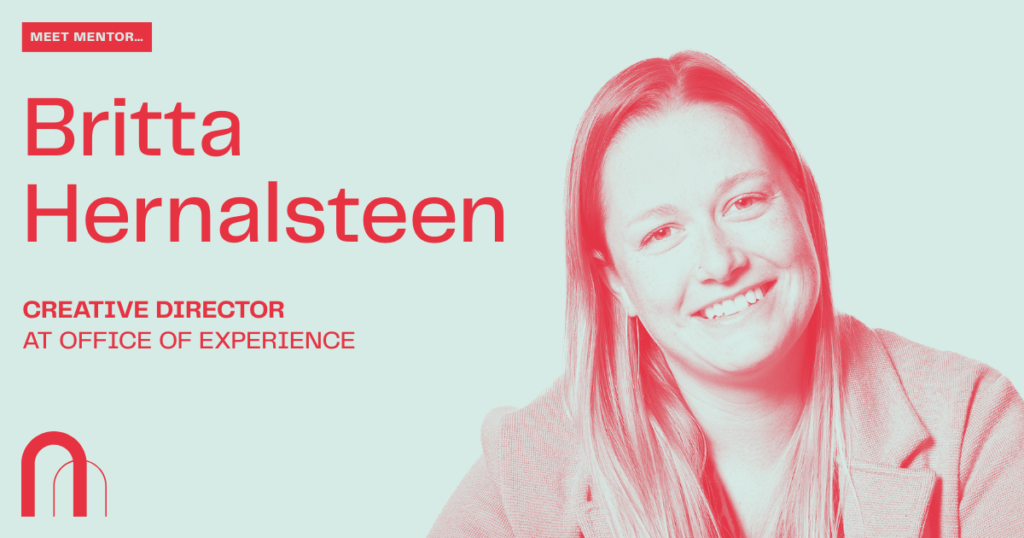 Womxn In Design
Closing the Gender Divide
What does it mean to be a womxn in design? How can we be champions for equity in our workplaces and communities? Let's unite and discuss how to turn the womxn experience into action towards increased potential for womxn in their careers. Join Creative Director, Britta Hernalsteen, …
🧠 Mentor: Britta Hernalsteen, Creative Director at Office of Experience
📍 Location: Hybrid (Remote & In-Person)
⭐️ Experience: All Levels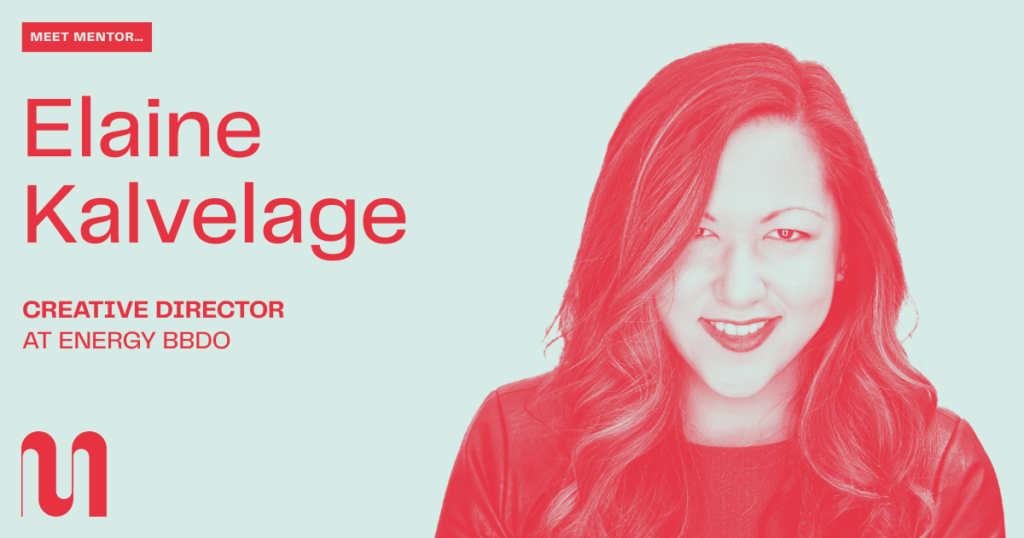 Design Confidence
Finding Your Voice in Design
Building your design confidence comes from tapping into the core principles of knowing who you are, understanding what lights you up and why. Getting to this degree of awareness, on the other hand, is a journey that takes time to understand and perfect but as one moves through it, …
🧠 Mentor: Elaine Kalvelage, Creative Director at Energy BBDO
📍 Location: Hybrid (Remote & In-Person)
⭐️ Experience: All Levels
Diversity in Design ― Career Development
Designing for Diversity: What's Holding You Back?
Diversity is far more than race, age, gender, or beliefs. For this reason alone, we as designers have a responsibility to improve our understanding of all aspects of design. In today's world, we can spot design failure from a mile away. A world where systems are broken, perspectives are selective…
🧠 Mentor: Simone Dai, Asst. Professor of Design at Lewis University
📍 Location: Hybrid (Remote & In-Person)
⭐️ Experience: All Levels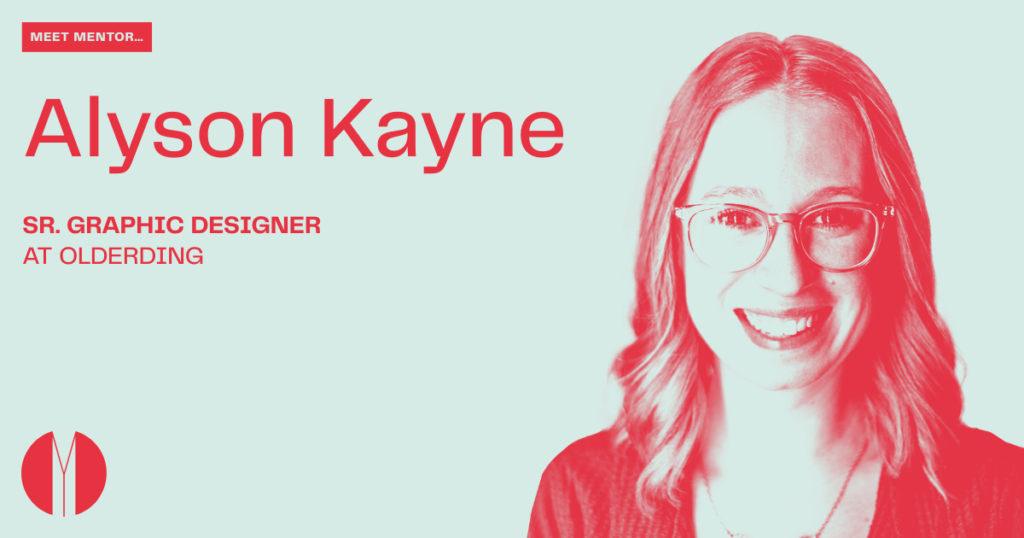 Kickstarting Your Career
Working the System: From Job Search to Promotion
Can you "work the system" to get what you want and a promotion? Or, identify when it's time to move on? Are you ready for your next career move but don't know how to get there? Join Senior Designer, Alyson Kayne, as she shares her experience working as a graphic designer in many …
🧠 Mentor: Alyson Kayne, Senior Graphic Designer at Olderding
📍 Location: Hybrid (Remote & In-Person)
⭐️ Experience: All Levels
Kickstarting Your Career
Leveraging Your Past Experiences to Become A Better Designer
As someone who is just switching careers to become a designer, you might think that you're "starting from scratch" and have nothing to offer as someone "brand new" in design, but the reality is that you have an incredible amount of knowledge that comes from having lived a life …
🧠 Mentor: Justin Thomas, Senior UX Designer at Oak Street Healthcare
📍 Location: Remote
⭐️ Experience: All Levels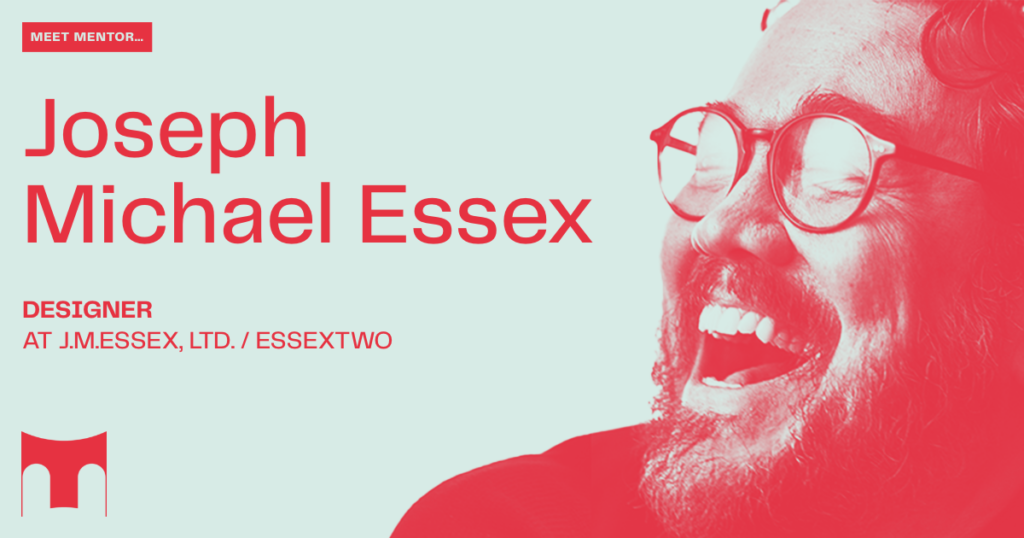 Leadership Skills
Developing Creative Leadership
Learning how to prepare and lead a creative process for students, graduates, peers, employers, managers, collaborators, and clients is both a methodology and a set of skills. Whether you are leading from the back seat, the front row, or behind the podium, the goals are the same: to …
🧠 Mentor: Joseph Michael Essex, Designer at J.M.Essex, ltd. / Essex Two
📍 Location: In-Person
⭐️ Experience: Intermediate to Advanced Levels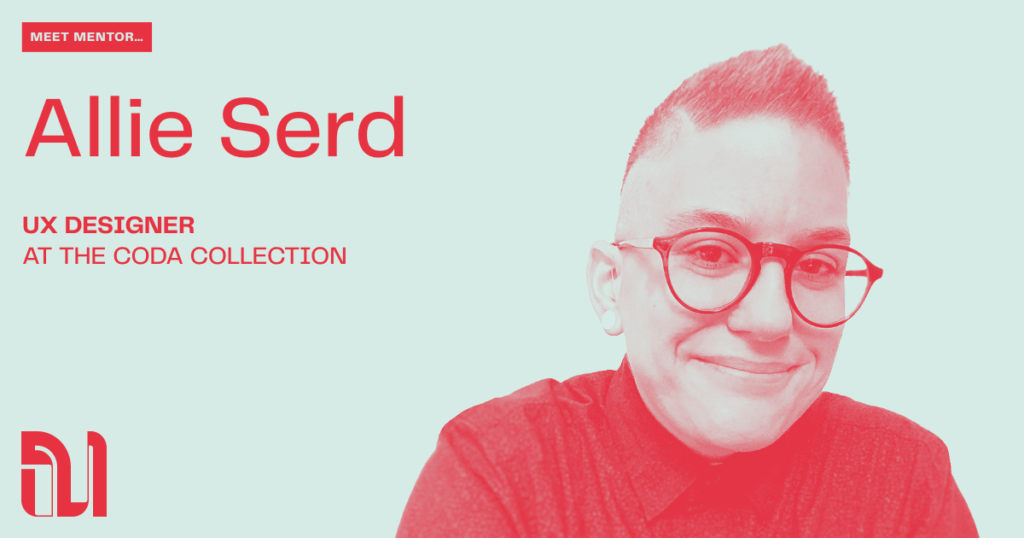 Professional Development ― UX & Product Design
Breaking Down Case Studies for Impactful Storytelling
Good storytelling connects information to emotions which allows others to relate, empathize, and process information in a more digestible and memorable form. It marries your connection with the project to the passion of your solution while playfully showing your personality and confidence…
🧠 Mentor: Allie Serd, UX Designer at The Coda Collection
📍 Location: Remote
⭐️ Experience: All Levels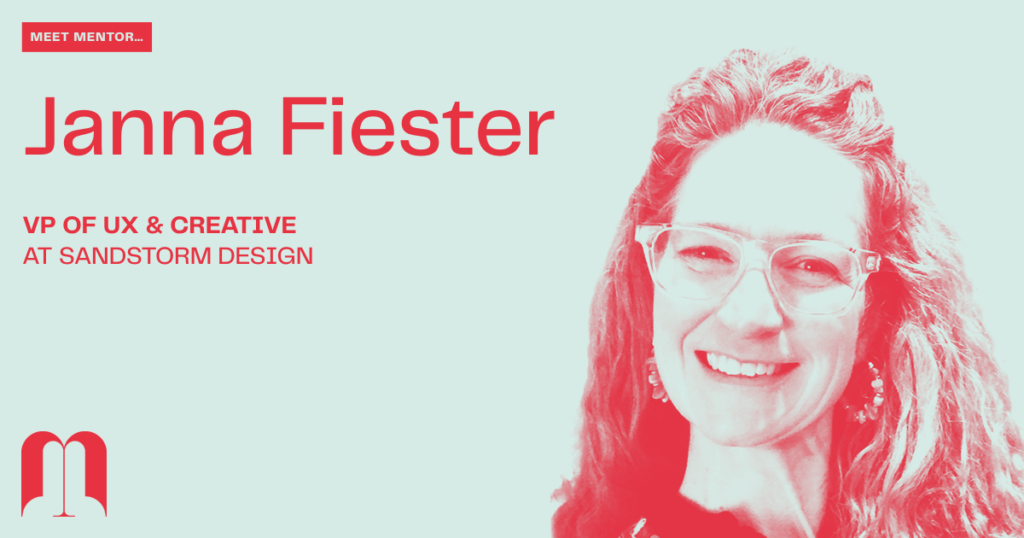 UX & Product Design
Designing for Handoff: Become your Developer's BFF
As a UI designer, you focus on creating remarkable brand experiences that align with the user, business, and brand goals. So how can you ensure your digital designs are accurately developed into digital reality? By partnering with your development team, of course! Work through connecting …
🧠 Mentor: Janna Fiester, VP of UX & Creative at Sandstorm Design
📍 Location: Remote
⭐️ Experience: Beginner Level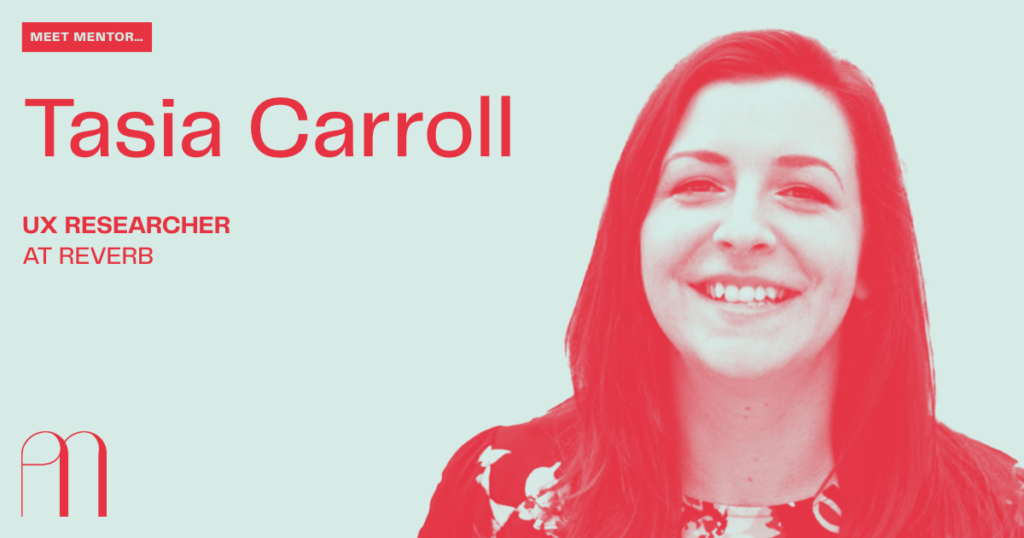 UX & Product Design
Diving into User Experience Research
As advocates for users, UX Researchers are the minds that help bring to light what is needed for building meaningful products and/or experiences. Whether you are starting off in your UXR career or are a UX, UI, or Product Designer, research methods and metrics are great contributing factors…
🧠 Mentor: Tasia Carroll, UX Researcher at Reverb
📍 Location: Remote
⭐️ Experience: Beginner to Intermediate Levels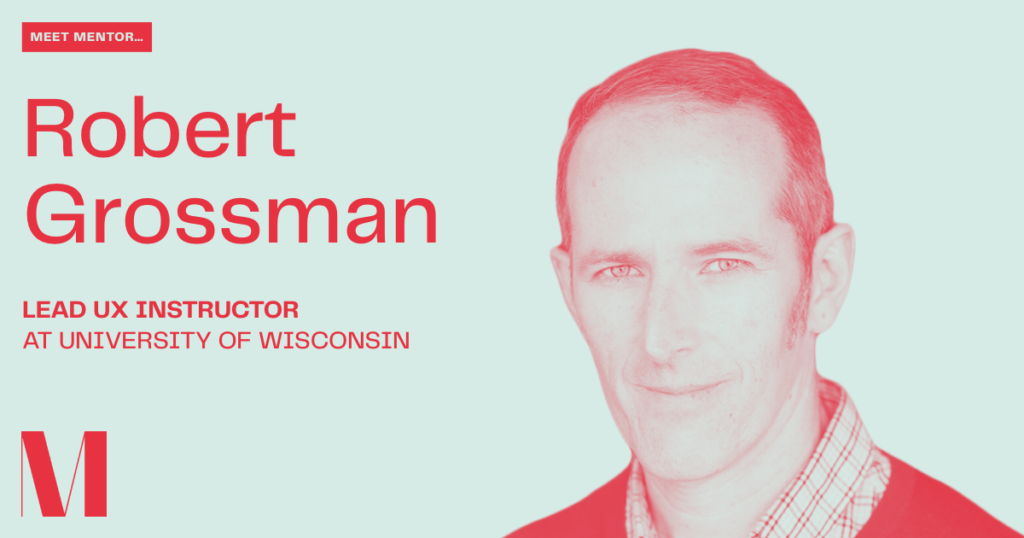 Collaborating on a Group Project
Design & Facilitate Collaborative Workshops with Actionable Outcomes
More and more companies are looking for Designers who can build and facilitate collaborative workshops. They need people who can bring groups of stakeholders together to work on challenges or leverage workshops to gain a better understanding of their customers' needs. It is tough to get …
🧠 Mentor: Robert Grossman, Lead UX Instructor at University of Wisconsin
📍 Location: Hybrid (Remote & In-Person)
⭐️ Experience: Intermediate to Advanced Levels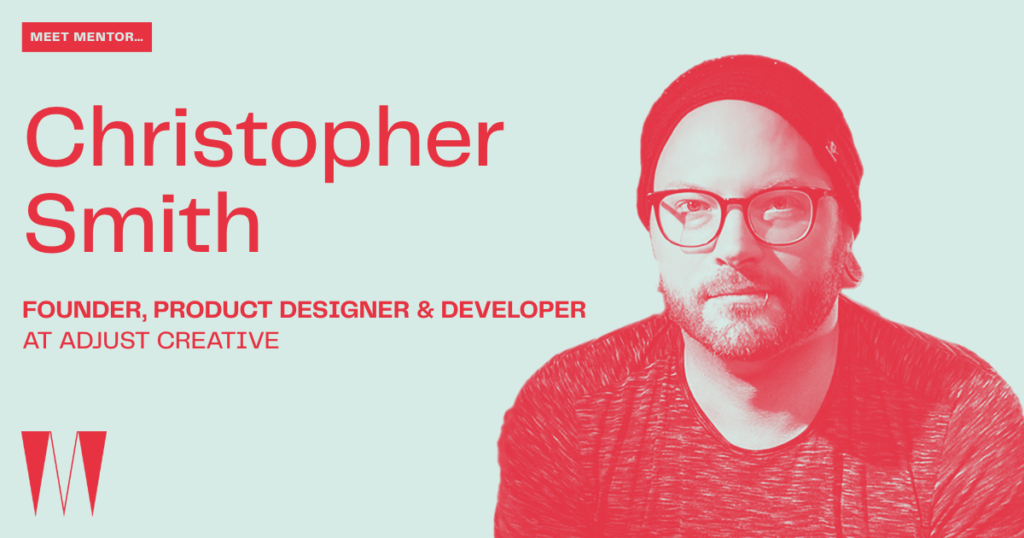 Collaborating on a Group Project ― UX & Product Design
Elevating UI Designs Through High-Fidelity Prototypes
As visual designers, it can sometimes be challenging to show why our design concepts are viable solutions to our design challenges. This is especially true in the UX field, as flat designs and complex user flows are hard to follow. However, through rapid prototyping techniques, we …
🧠 Mentor: Christopher Smith, Founder, Product Designer & Developer at Adjust Creative
📍 Location: Remote
⭐️ Experience: Intermediate to Advanced Levels